The Question:
Is it safer to eat at home or out at a restaurant?
Additional Resources
SCROLL DOWN FOR THE EXTERNAL RESOURCES
SafeConsume Food Safety – User Journey Animation
The journey of food from the shop to our plates poses challenges for food safety. Cross-contamination risks from buying, to preparing, cooking and consuming food, and managing leftovers – understand the chain of infection and identify critical points for food hygiene.
Watch the full video on YouTube here.
SafeConsume Recip-E-Book

Learn how to cook delicious, exciting, and safe dishes from across Europe, with this interactive recipe book!
Developed in the frame of work package 6 of the SafeConsume project, which is led by Public Health England, the book contains recipes from Denmark, England, France, Greece, Hungary, Portugal, and Spain. Some are traditional recipes that you may not have tried before, while others are firm favourites.
The innovative part of the book is that each recipe contains food hygiene instructions. These types of instructions are there to remind the person who is cooking to carry out the cooking activities the right way, and at the right times, helping to promote safer actions. With the help of the food hygiene instructions, anybody will be able to make each dish delicious and safe.
SafeConsume Recip-E-Book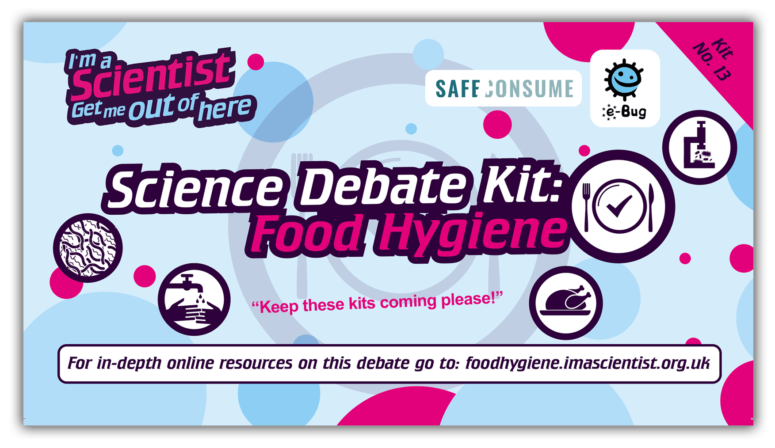 Download Food Hygiene Debate Kit
Download the Debate Kit as a PDF
Download [PDF]